This post may contain affiliate links, which means if you click and/or make a purchase, I may earn a few cents at no additional cost to you. Any products gifted by a brand will be marked "c/o." Thanks for helping make this blog possible! <3
Up until a few months ago, I had only seen a handful of episodes of the Kardashians. 1-2 at most, and then a few episodes of Kim and Kourtney Take New York (because OBVIOUSLY I watched the Kris Humphries episodes back in the day). But that was it! I've always kept up with their lives via social media and the tabloids though, because that's just the kind of person I am. For some reason, I gave in and started watching some of the new episodes….then….I started at season one. And yep…I've watched every single episode since then (plus some of the spinoff seasons). Here's what happens when you binge watch Keeping Up With the Kardashians.
1. You start to wonder if you would look that awesome if you had a glam squad.
2. You notice just how much their faces change along the way. #RIP2007Kim
3. You feel VERY uncomfortable during the episode where Kim takes her dog to get neutered because Bruce literally cannot handle it. It's so awkward.
4. You realize the early seasons are INSANELY scripted. Or maybe they're just better actors in the later seasons? Probably a little of both.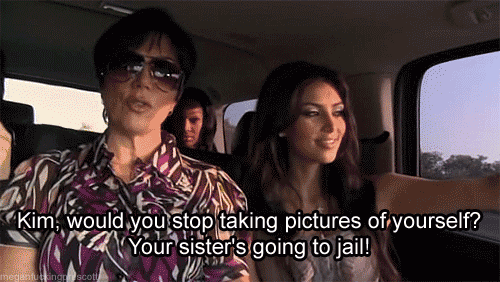 5. You seriously wonder how Bruce and Kris ended up together in the first place (he seems to really hate everything about their lifestyles).
6. You kind of start to like Brody Jenner (what is happening…?)
7. You wonder if Leah and Brandon's music career ever took off…then you realize those episodes are 2 years old and you've never heard their music so….mystery solved.
8. You choose a favorite and commit to it. #teamkim
9. You want long nails like Kylie and Khloe.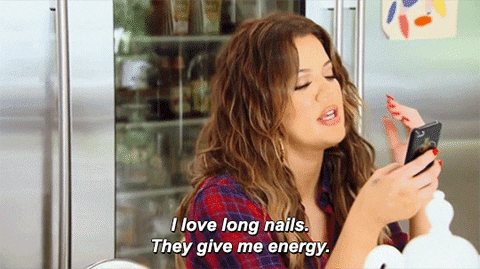 10. You can't believe that Scott is awful in the FIRST episode and then you realize you have another 10 seasons of this.
11. You long for just one more Todd Kraines prank.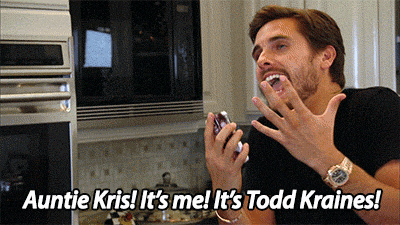 12. You eagerly await the episode when Kylie's lips go from tiny to GIANT.
13. You cringe at every romance that you already know is going to to wrong. #RIPLamarAndKhloe
14. You get insanely jealous of their ridiculous family vacations.
15. You google stuff to see what actually happened. Like Kim's Pussycat Dolls appearance that Kris said went perfectly….well….see for yourself….(the screengrab makes it look worse than it is, just Kim dancing in a leotard).
16. You wonder if they've ever made their own salads or do they just buy prepackaged ones?
17. You seriously cannot figure out why Kendall has never had a boyfriend.
18. You can't help but love Scott even though he's the worst partner ever.
19. You yearn for Khloe's bod.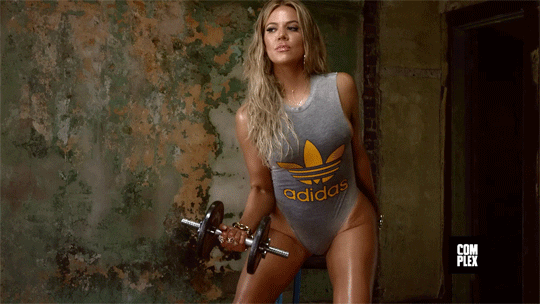 20. You actually start to like Kanye West and think his marriage with Kim is the most confusing and beautiful thing ever.
Bonus: You jump for joy when Kim cries and you recognize it from a GIF.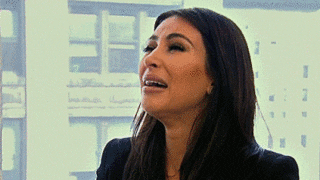 Honestly it's really fine if you hate the Kardashians. I get it. They're not always the most likable people. Then again, I'm not sure I would be likable if my life was filmed almost all the time. But honestly, I'm not interested in talking trash about them. I believe a few things about the Kardashians:
They ARE talented and they work hard. Their hustle is real and they've leveraged their fame to grow real businesses.
People are mad the Kardashians thought of it first. A lot of the hate stems from straight up jealousy.
They're actually a pretty good family. They way they handle issues and support each other is honestly really admirable.
Alright, now spill it. Who else is a Kardashian addict? I KNOW I'm not alone here!
xoxo
Valery