This post may contain affiliate links, which means if you click and/or make a purchase, I may earn a few cents at no additional cost to you. Any products gifted by a brand will be marked "c/o." Thanks for helping make this blog possible! <3
 Disclosure: This shop has been compensated by Collective Bias, Inc. and its advertiser. All opinions are mine alone. #MerrySpritzmas #CollectiveBias
'Tis the season for guests in the home! There's nothing worse than being a guest and not having everything you need in a bathroom, and it's even more important when you have a group! We will have a full house this holiday season, so getting ready for guests is on my mind right now. There are a few things that are ESSENTIAL when prepping your bathroom for guests, these are my top tips: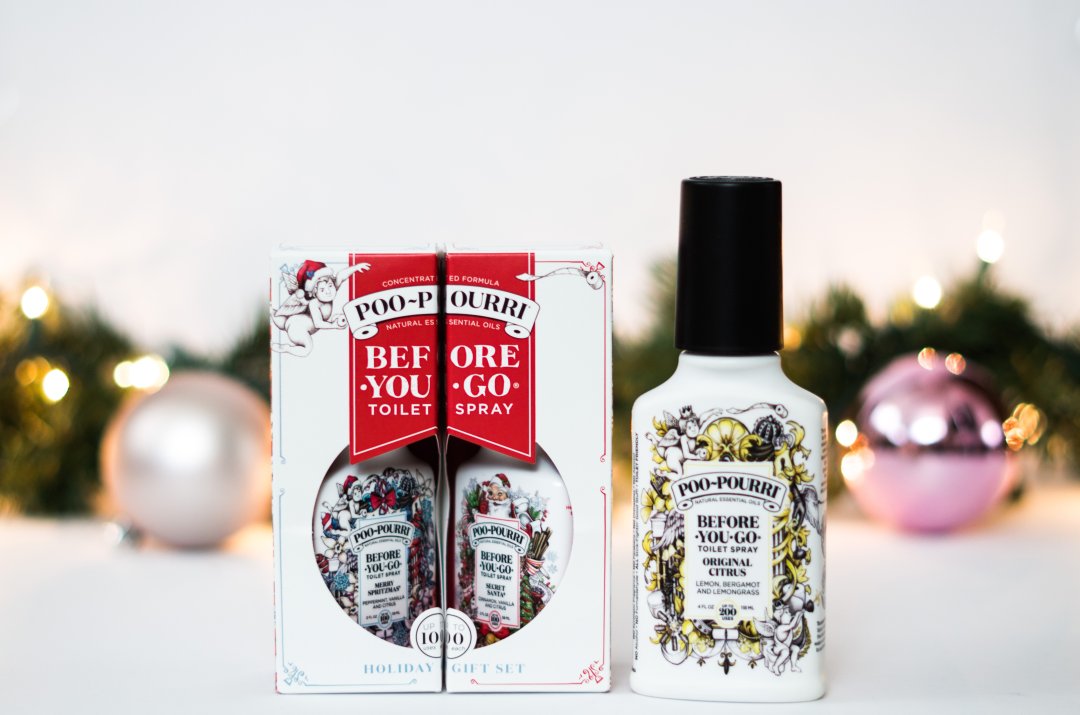 1. Light a candle
It doesn't have to be scented, but a candle just makes a room feel more comfortable, especially during the holiday seasons. If you're having people over for a few hours, light it just before they arrive.
2. Have Poo~Pourri out and accessible
This is probably the MOST important thing because, let's be honest, stinking up someone's bathroom is no fun! This stuff is a total life saver because you just spray it in the bowl before you go and it smells great! The natural essential oils create a film on the surface of the water and trap the odor under the surface. Just make sure it's OUT on the back of the toilet or counter so guests know to use it. Tip: spray some in the clean toilet before guests arrive, it will make the bathroom smell nice!
They even have some holiday scents that will help keep things festive thise season. Poo~Pourri Secret Santa is a blend of cinnamon, vanilla and citrus natural essential oils that eliminates bathroom odor before it begins by creating a barrier on the water's surface. It's a Spritzmas miracle! The Holiday Gift Set is a fun (but functional!) gift that's perfect for anyone! It comes with two bottles of Poo~Pourri that you can gift to two different people and the gift box doubles as an ornament. The scents are festive (without being overwhelming) and will blend in with any other scented holiday candles you might have in your bathroom. Hover over the shoppable image below to get some for yourself!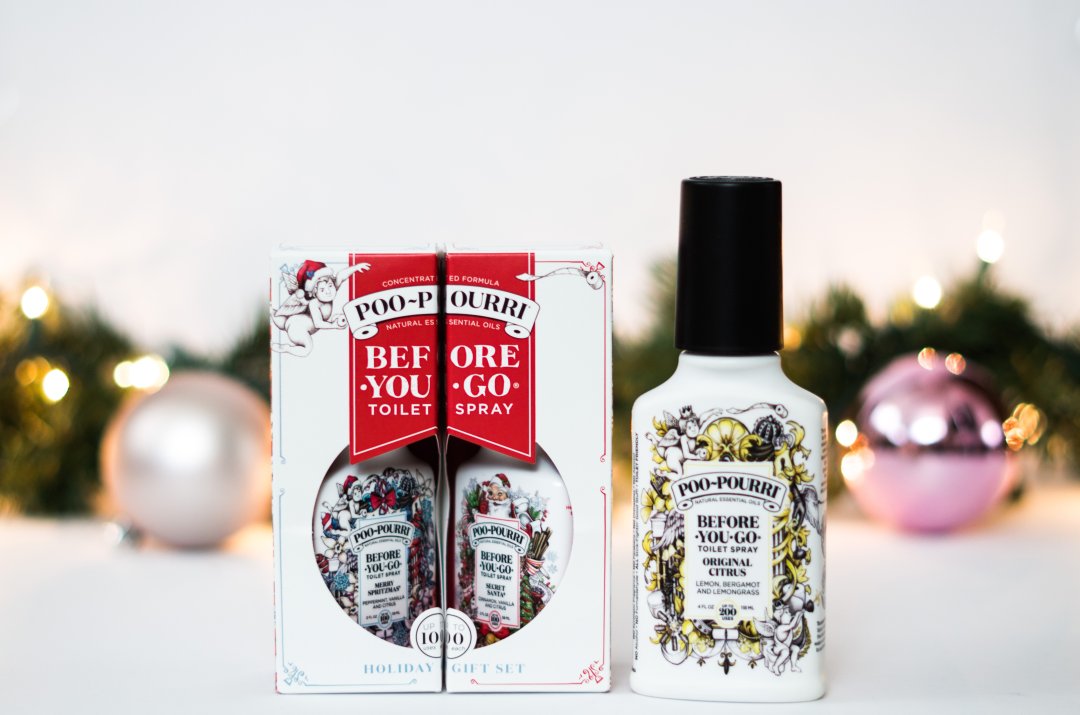 3. Make sure there's plenty of toilet paper
Put a new roll on before guests arrive *and* put an extra out on the back of the toilet so they don't have to go hunting under the sink. This is especially important if you have overnight guests.
4. Put out a clean hand towel
A festive towel is even better! I usually try to have two towels out if there's space because if you have lots of guests one can get very wet very quickly. Either way, make sure you have at least one fresh, clean towel out. Mine is technically a kitchen towel but shhh….the guests don't have to know that!
5. Make sure everything is clean and tidy
This one is kind of a given, but make sure your bathroom is as clean as possible before your guests arrive. Double check just a few minutes before!
6. Stock the shower
If you have overnight guests, make sure there is plenty of shampoo, conditioner and body wash in the shower. Guests might bring their own, but it never hurts to supply some for them just in case.
7. Add some fresh flowers
I LOVE fresh flowers in the bathroom, but they're not practical for every day because the humidity usually makes them wilt quickly. That's why they're perfect for guests! A small vase will do, and honestly the type of bloom doesn't really matter – even babies breath works well.
That's it – pretty simple, right? If you need to pick up some Poo~Pourri (and you really do), head to your local Bed Bath and Beyond! Don't forget to look for special coupons on one item on their website and then check the bathroom section of the store for Poo~Pourri.

How are you preparing your home for the holidays?
Have you ever used Poo~Pourri? Their commercials are hilarious!
xoxo
Valery